WELCOME TO SNOW VALLEY BASKETBALL SCHOOL!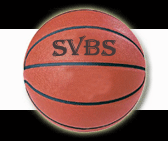 "Be A Part Of Our 10th Year In Missouri!"
​
Dates for Summer 2017
GIRLS Grades 5-12 Sunday, June 25 - Wednesday, June 28
$375/camper
***Commuter Campers Price $315/camper***
BOYS Grades 5-12 Sunday, July 9 - Wednesday, July 12

$375

/camper
ALL SNOW
VALLEY MISSOURI CAMPS ARE HELD ON THE CAMPUS OF MISSOURI VALLEY COLLEGE IN MARSHALL, MO
---
*Refunds of one half of the tuition will be made for non-medical reasons
before June 1. All non-medical cancellations after June 1 will forfeit the
amount of tuition. A complete tuition refund will be made for medical
reasons, less a $50 administrative fee, and requests must be accompanied
by a physician's letter of explanation. Any participant who leaves school
during the first three days due to injury will receive pro-rated credit.